Obstetrics and Gynecology
Women's Health and Childbirth Care
The best treatment is preventive
The intimate health of women is undoubtedly of the utmost importance both for their sexual life and for their reproductive capacity, a periodic gynecological control and early detection can mean a lot when it comes to genital pathologies.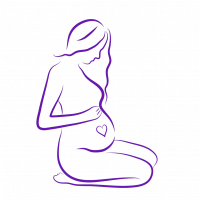 Do not leave your health and that of your baby in inexperienced hands
Once we have decided to have the responsibility of being parents, we must take into account the importance of prenatal control from the first moments of pregnancy. We must carry out the first control where we must rule out that there is a problem to maintain the pregnancy as well as the indication of laboratory tests that allow us to rule out an infectious process and guidance regarding food and activities that you can perform. It is considered a good prenatal control more than 5 controls. It is possible that your obstetrician will give you 3 perinatal ultrasounds throughout the pregnancy that would be indicated in the first, second and third trimesters of pregnancy, each with a specific indication.